The Studio
Where the Magic happens!

At Eastside Recording Parties you get to record in a Professional Recording Studio using the same type of equipment that major label artists use!
You'll record in the same room where many professional musicians and bands have recorded, using some of the same microphones and other recording equipment.  For your party, you'll have the recording studio all to yourselves!
You will work with music producer and award winning mixing engineer Stephen Sherrard in his professional recording studio, located within a private residence in Issaquah, WA.  Stephen Sherrard has over 25 years of professional music production, recording, and mixing experience, including several years on staff at one of the largest recording studios in the Seattle area, Triad Studios.
Kid Friendly!
Stephen and his wife, Karen, run Eastside Recording Parties together and have a young boy of their own.  We are family oriented and kid friendly!
We love kids!  We are all just big kids at heart, and there is nothing more fun than partying like a rock star in a professional recording studio!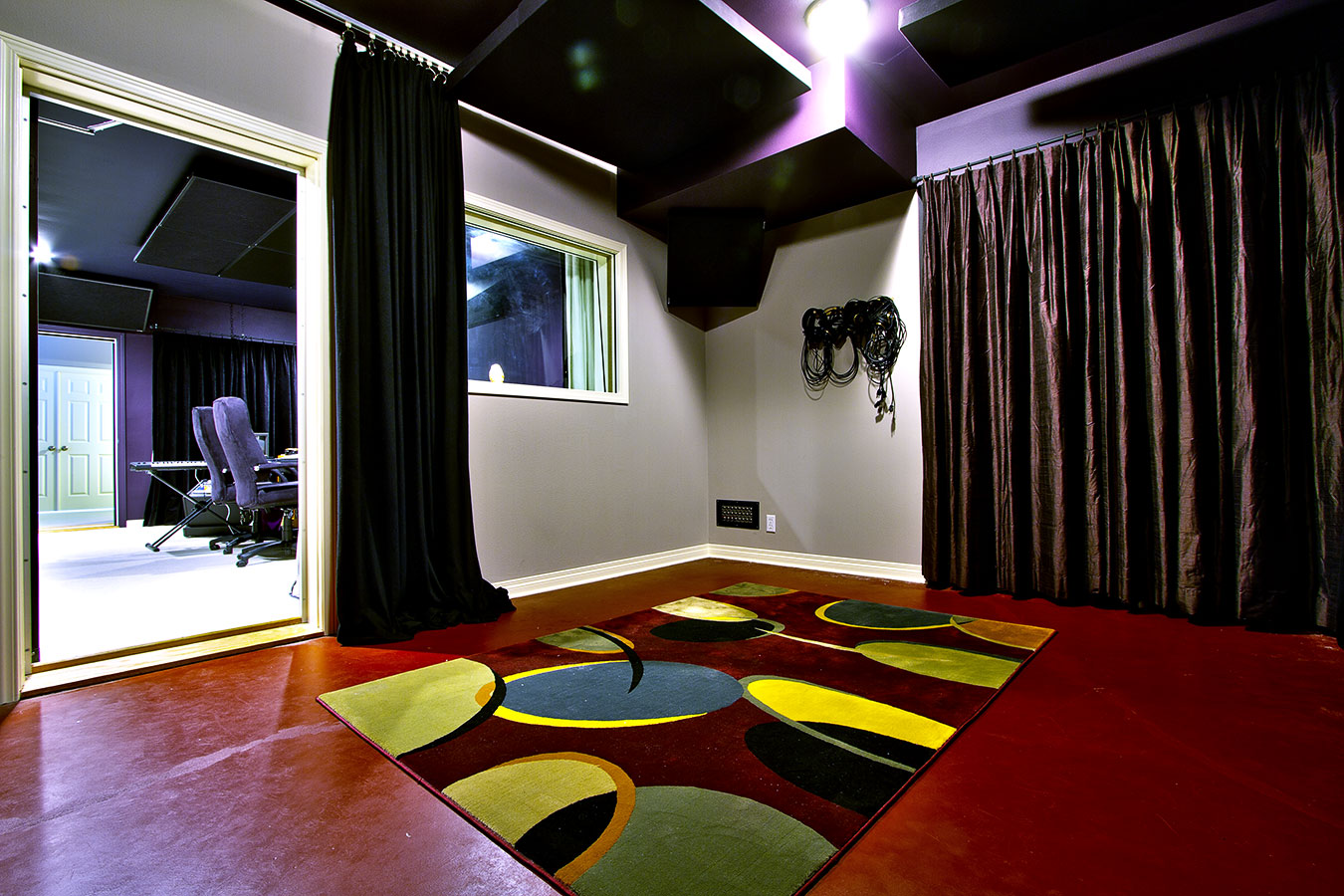 The recording studio has a separate tracking room (where you'll record your vocals) and control room, with a window in between.  We'll set up enough microphones and headphones to cover your group, and you can also use handheld microphones if your prefer.
For solo projects and groups of up to 8 people, the party will be held at DBAR Productions in Issaquah, WA.  For larger groups, we will either ask you to split up into smaller groups and take turns recording, or we will book the party for you at one of the much larger recording studio facilities we work with in the greater Seattle area.